We have tens of thousands of "For Sale" listings updated on a regular basis — benders, boring mills, broaches, CNC, cranes, fabricating, food processing, furnaces, gears, grinders, lasers, lathes, machining centers, mills, presses, shears, welding and more — all offered by our exclusive network of machinery dealers.
We offer a companion printed directory, LOCATOR® of Used Machinery, Equipment & Plant Services, which is the world's largest printed directory of available used metalworking equipment. The directory reaches almost 100,000 buyers, sellers and dealers on a rotating basis. (Only qualified used machinery dealers can add listings in the directory and online.)
A FREE Buy-Sell Service is also available to qualifying manufacturers and end-users who want to buy or sell used machine tools or equipment. Submit your request online or fax it to +1 703 836 7665. Details will be sent via email to dealers.
LOCATOR Services, Inc. was founded in 1969 and is located at 315 South Patrick Street, Alexandria, Virginia 22314.

Locator online & the MDNA | LOCATOR ONLINE is the premier online listing service for used metalworking machinery with listings updated on a regular basis. Locator Online was founded in 1969 and is a wholly owned subsidiary of Machinery Dealers National Association (MDNA). The Machinery Dealers National Association (MDNA) is a nonprofit trade association whose 330+ members buy and sell used capital equipment around the world. Known for its Code of Ethics, the association was formed to assure buyers of the integrity and reliability of used machinery dealers who are members of MDNA.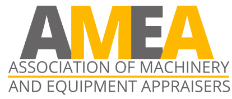 OUR AFFILIATION WITH THE AMEA | The Association of Machinery and Equipment Appraisers (AMEA) is a nonprofit professional association whose mission is to accredit certified equipment appraisers. Over its 31 year history, the AMEA has grown to nearly 300 accredit and certified equipment appraiser members from around the world, and provides its members with professional designations, timely news, continuing opportunities, referrals to clients, and other benefits such as an insurance program, as well as reference and research tools.